Dear Valued Client's and Customer's:
It is our privilege to bring you our Referral and Preferred Vendor Directory. This directory is designed to help you navigate the details of BUYING and SELLING a HOME. We would like to take this opportunity to thank those of you who referred us to quality business people and gave us your excellent comments on their services.
We check on references, compare costs, and gather feedback from our clients and customers who have used the services of those listed below. Team McKenna and Douglas Elliman Real Estate makes no representations or warrantees. Although we cannot guarantee the quality of the work any of these people will provide, we feel confident that we can give a strong recommendation for each and every person listed. We have included more than one provider of each service wherever possible.
I hope this resource will be of tremendous value to you. Once again, we thank you for your business, and look forward to taking great care of you and the people that you refer to us to buy or sell a home. Many thanks.
Yours sincerely,
Jim & Jim McKenna LBA & LSA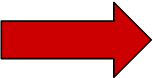 Please select a category from the list on the right